Beauti-Tone's fittingly fabulous 2017 colour-of-the-year!
This ahhh-inspiring shade is part of the Simon Chang Model Home Trend Colour Collection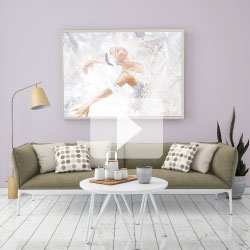 Beauti-Tone, a division of Home Hardware Stores Limited, is celebrating the launch of its colour-of-the-year,
You Look Mauve-lous
, one of 35 beautifully livable colours in the
Simon Chang Model Home Trend Colour Collection
. Three influencers that drive the way people think were the inspiration that led style icon Simon Chang and Beauti-Tone to create this trend-setting collection for 2017.
"There is such joy in discovering beautiful new colours that are so perfect," says Bev Bell, Creative Director, Beauti-Tone Paint and Home Products Division, Home Hardware Stores Limited. "These 35 colours are the hues that bring balance and harmony into our homes."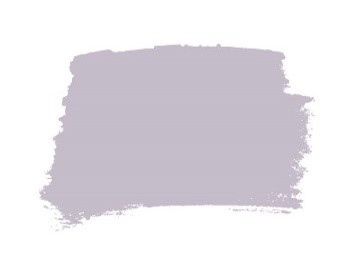 "This is a unique and wonderfully complex time," adds Simon Chang. "There's nothing better than, at the end of a busy day, coming home to a place you love.
You Look Mauve-lous
and the entire Simon Chang Model Home Trend Colour Collection provide the backdrop to create that fresh, welcoming sanctuary."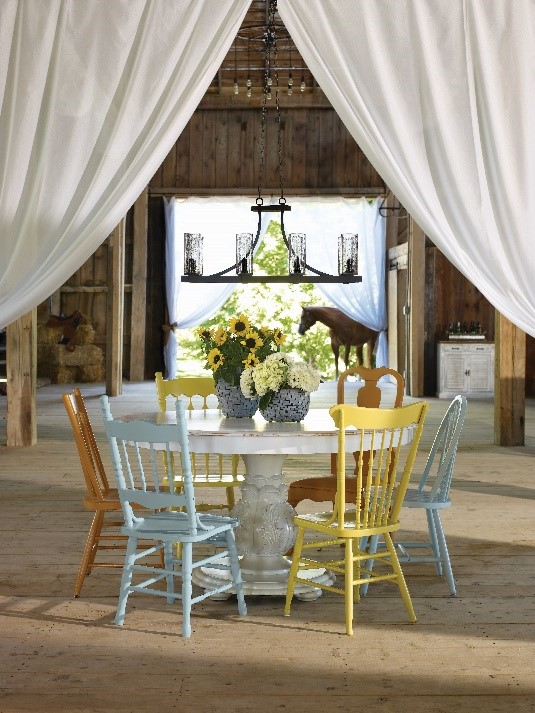 The inspiration for beautiful colours
• Say goodbye to stereotypes! Age, heck, it's just a number. Gender barriers, not in this millennium. Today, inclusivity isn't a buzz word, it's an Us word. Grandmas and grandpas are as hip and youthful as they want to be. There are no designated colours for girls and boys - it's what they like that matters. Whether just a whisper, or bold and fabulous these colours are blurring the lines and creating spaces we feel fabulous in.
• Technology has changed the way we live and the way we interact, but even the most powerful processor can't change the way we feel. While computers can spell for us and GPS can lead us to where we want to go, at the end of the day what we really want is to feel connected, not through technology but through human interaction. In a Me vs. Machine world, when we return to our home, the best way to reconnect to the road less travelled is to surround ourselves with nature inspired colour. Earthy blues, greens, yellows, browns, and greys - all the beautiful colours of nature, the original architect of wireless connections.
• At times, what we really crave is a bit of quiet time, to simply be and enjoy. We tune out our devices and tune into ourselves with meditation and relaxation. These are the moments when the world becomes silent and we find peace in calming colours that are soft, serene and filtered.
The Colour-of-the-year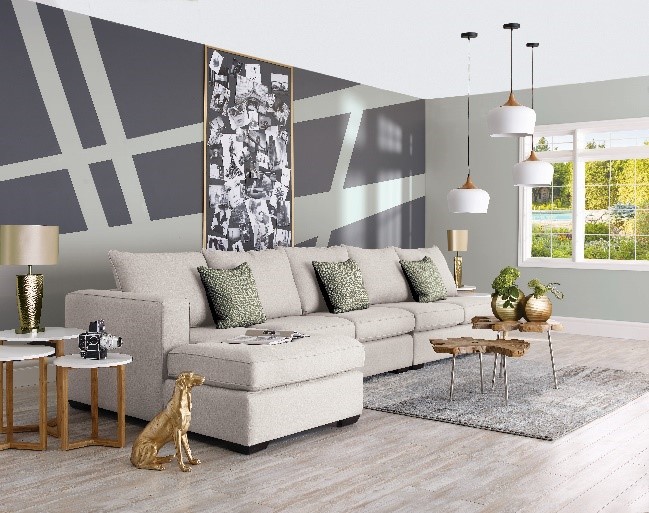 "I love that our colour-of-the-year,
You Look Mauve-lous
is both simple and complex at the same time," says Simon Chang. "It is one of those shades you look at and think, what is that colour? While its roots lay in the mauve family, the colour is greyed down making it a timeless, highly usable backdrop for any room."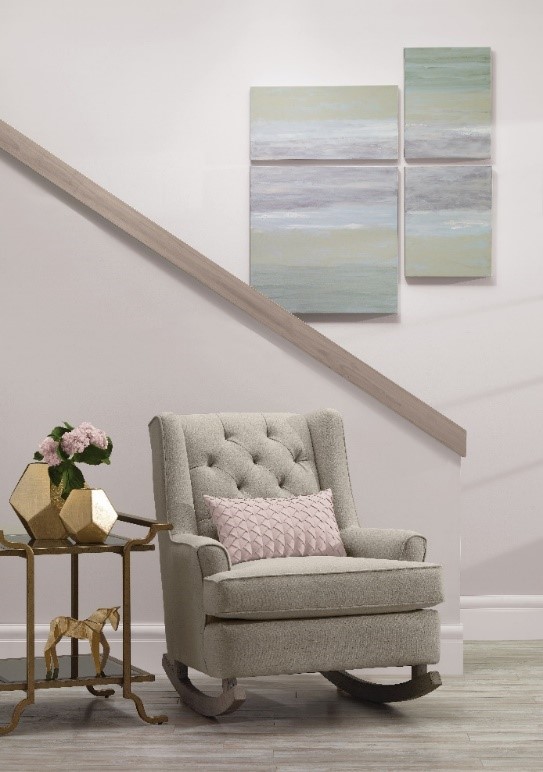 "Canadians love neutral colours and this card features the best neutrals we have ever created plus the most fabulous colour combinations to go with them," adds Bell. And topping them off is
You Look Mauve-lous
, a colour that really does look marvelous with greys, browns, greens, anything you choose to pair with it. "When you see this ahhh-inspiring colour in a room, you can't help but say, this is the colour I have been looking for!" adds Bell.
Beauti-Tone Paint and Home Products Division
This Division of Home Hardware Stores Limited is headquartered in Burford, Ontario and is one of the most modern paint manufacturing facilities in North America. The Division distributes a full range of private label products, including Beauti-Tone paints and a wide range of aerosol and cleaning products such as our most popular and environmentally friendly line of Natura cleaning products. Beauti-Tone is the #1 Canadian-owned and Canadian-made retail paint brand, exclusively sold at Home Hardware, Home Building Centre and Home Hardware Building Centre stores across Canada. Beauti-Tone is part of a family of both water based and solvent based formulations that includes Designer Series, Signature Series, Natura, Weather Shield, Wood Shield and Professional paint. Beauti-Tone has made top quality paints and home products since 1980, and by providing expert advice and designer results, has earned Home Hardware a reputation as Canada's Paint Experts. Beauti-Tone's Designer Series paint was one of five winners from the 2015 Chatelaine Institute Approved program, where readers and a team of industry experts rated products for value and quality.