GIVE YOUR DOOR A FRESH COAT

Whether it is a classic "in-colours" like white, black, red, or an expressive hue such as citrus, lime, or turquoise a front door can greatly enhance a home's curb appeal especially with a fresh coat of paint.

Paint your front door with Patriot Love NPC44-3 to celebrate your Canadian pride.

How easy is it to paint your front door?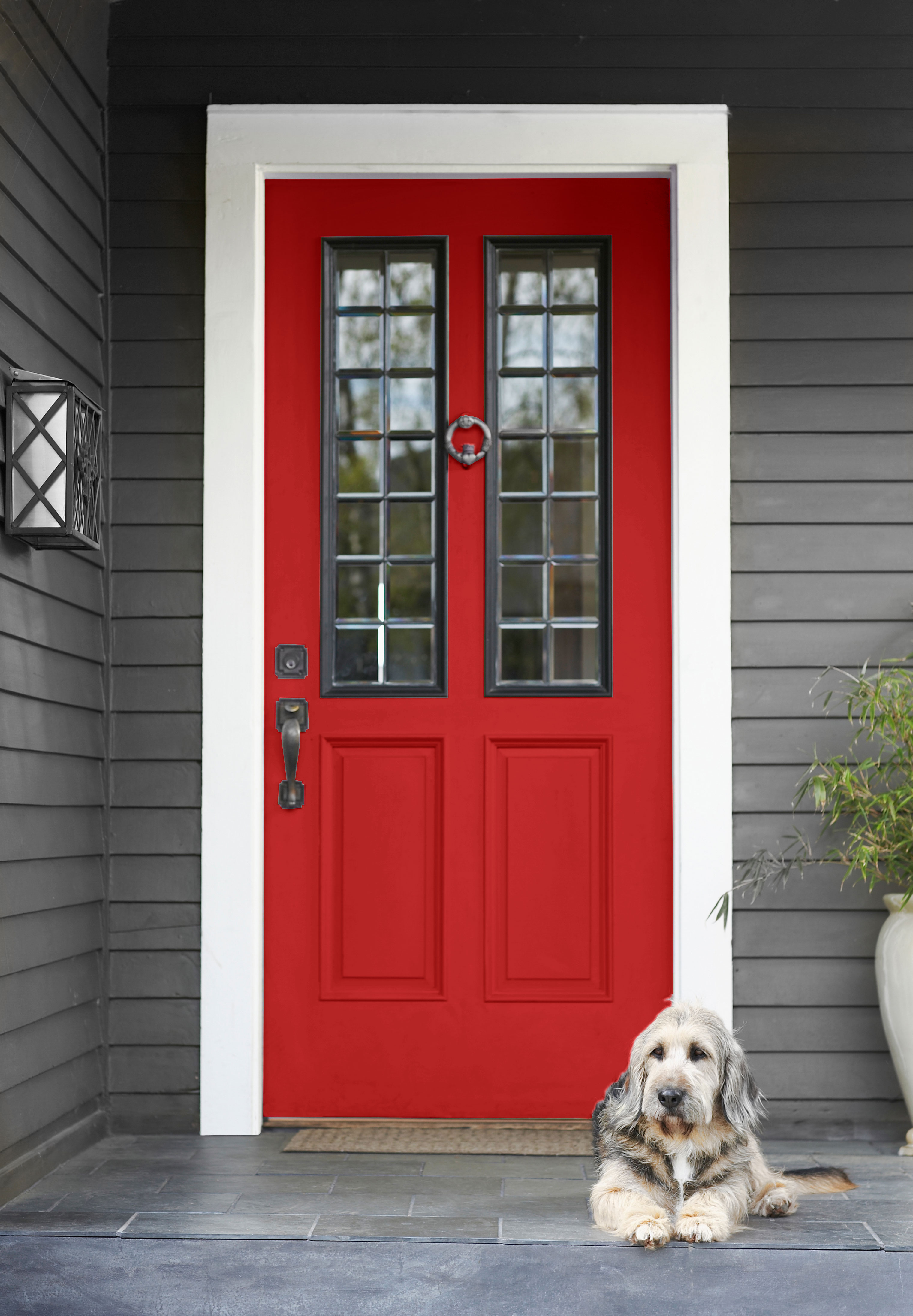 With some planning it is easier than you might think. Most common front entry doors are steel but some are wood and fiberglass therefore some steps will vary depending on the condition and colour of door. We do not recommend painting fiberglass doors.

We recommend following the door manufacturer's instructions. In the absence of those instructions please follow the steps below.

Here are some simple steps to follow:

If at all possible, remove the door from entry (not necessary).
Take off or tape all hardware on the door.
Clean the surface with TSP and rinse well.
Sand entire door with 120 to150 grit sand paper until smooth.
Surface must be clean and dull. Wipe surface with a damp cloth.
Prime with an oil primer if the door is a metal door or made of wood. Consider tinting the primer if darker or brighter colours are used.
Allow the primer coat to dry for a minimum of 24 hours.
Top coat with 100% acrylic paint using high quality applicators. Allow adequate dry time between coats. Avoid painting in direct sunlight, humid, cool, damp, or hot conditions.
Depending on environmental conditions adequate dry time is needed before one can close the entry door. We would recommend applying 1 thin coat per day to ensure adequate dry time before closing the door to avoid the paint sticking to the weather stripping.