Here's How to Build a Pergola in One Hour
​Written By: Dave Kenney and Joey Fletcher of BroLaws Construction
If you've been counting down the days to warmer weather, you're not alone. After spending the winter months cooped up inside, it's time to give your outdoor space some tender loving care so you can enjoy it – especially as we wait patiently for family get-togethers and parties to return!
The other great thing about the Toja Grid system is it comes with so many different configurations, it can fit any outdoor space. So, get creative and have fun!
We've broken down the instructions into easy-to-follow steps. But, before you begin, make sure you have the right tools and materials, as well as a level area to set it up. Then, you'll be ready to breeze through installation!
Instructions
The Toja Grid kit comes with all the brackets and screws you need. The most important thing to consider is your lumber selection. Make sure you pick good quality 4"x4"s because your pergola is only going to be as good as the lumber you use to build it! Our local Home Hardware Building Centre or Home Building Centre has the best quality and largest mix of building materials on hand.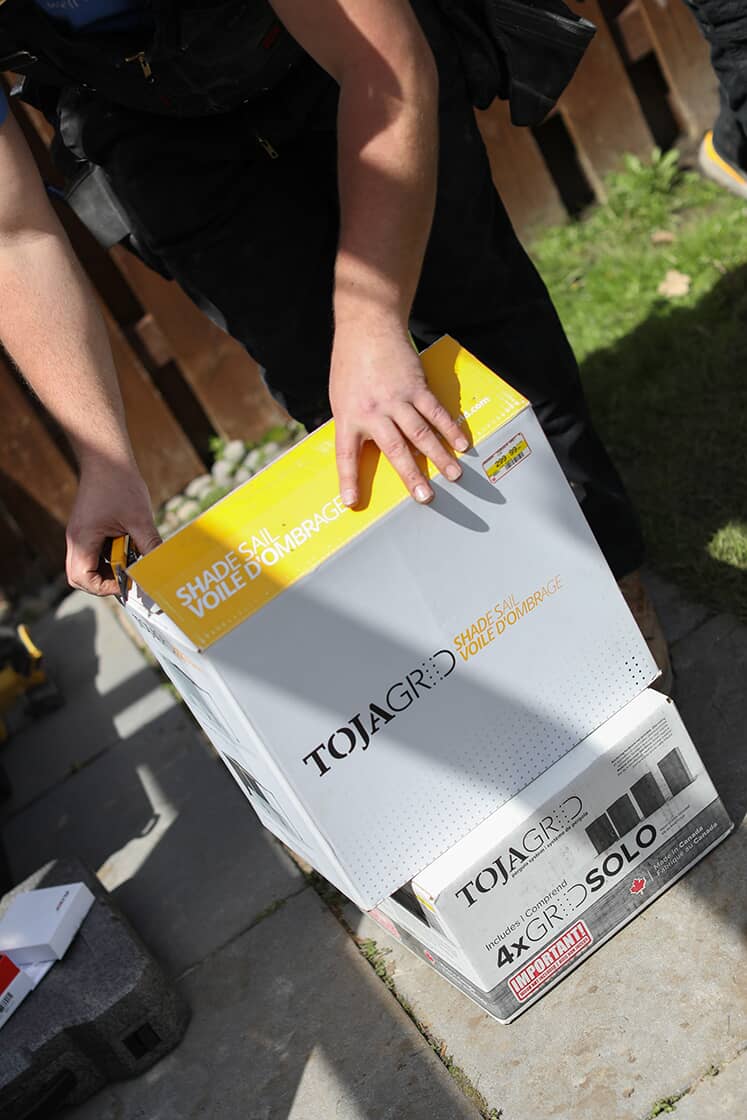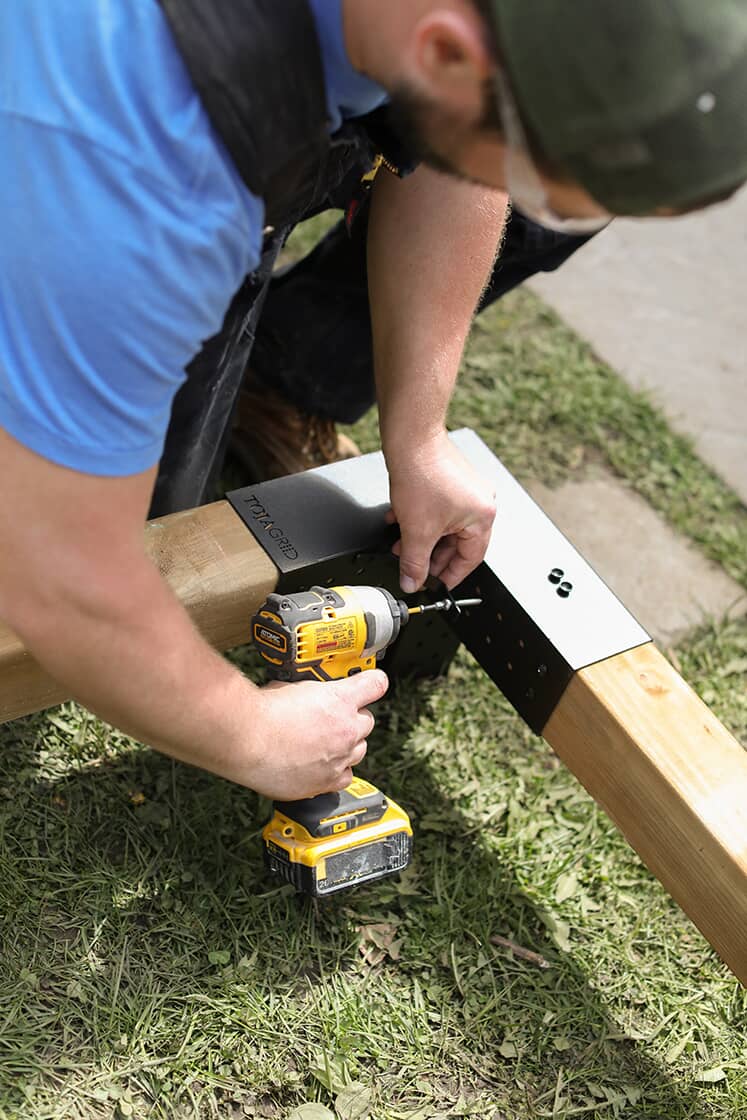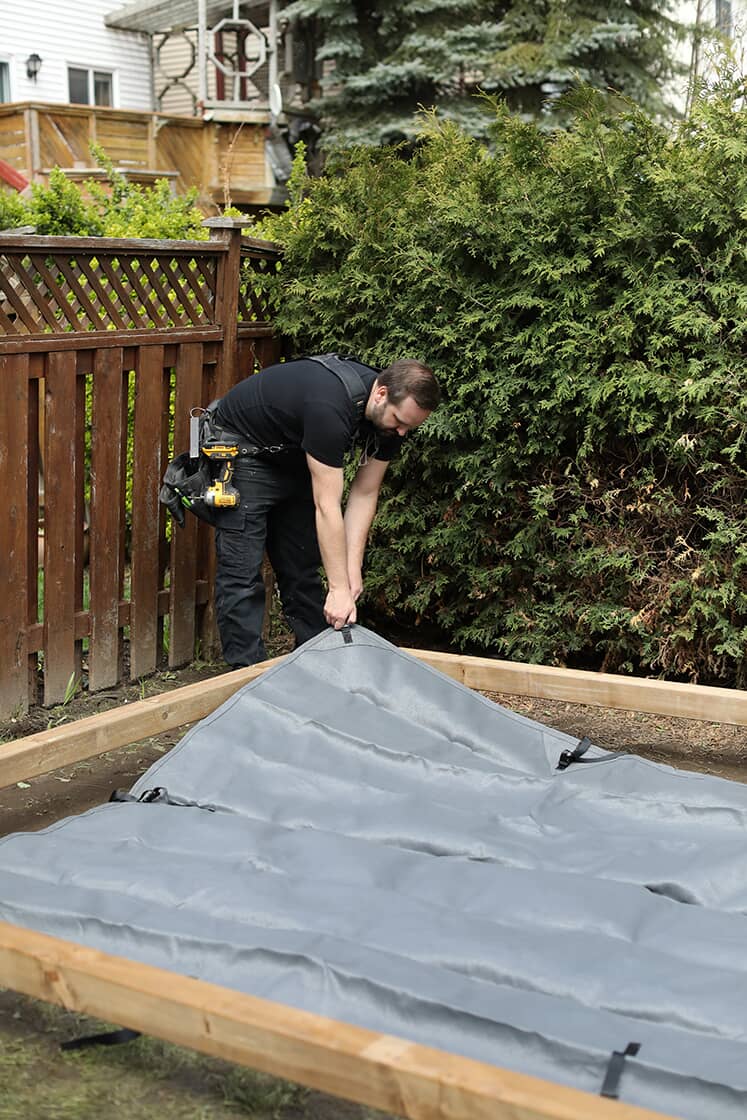 This pergola is easiest to assemble from the top down. The Toja Grid kit comes with four "solo" brackets and four "trio" brackets.
Lay out the frame and slide the wood pieces into the 3-sided metal "trio" brackets in your kit. Insert the screws and drill it together.
With all four sides fastened into the brackets, lay the shade sail inside your frame. Fasten all corner and side brackets. Then, attach it to the pergola shade sail using the buckles on the sail.
For this next step, you'll need to get another adult in your house to pitch in! Once you've found your helper, work together to lift one side of the frame. From here, you can slide your vertical posts into the remaining spots of the "trio" bracket.
Next, lift the other side in the air, put the posts in place, and have your helper hold them while you drill them in.
Now is the time to make sure your pergola is secure. Put the bottom of all four posts into the "solo" base brackets and secure tightly. Just like that, you've got a pergola! It's that easy.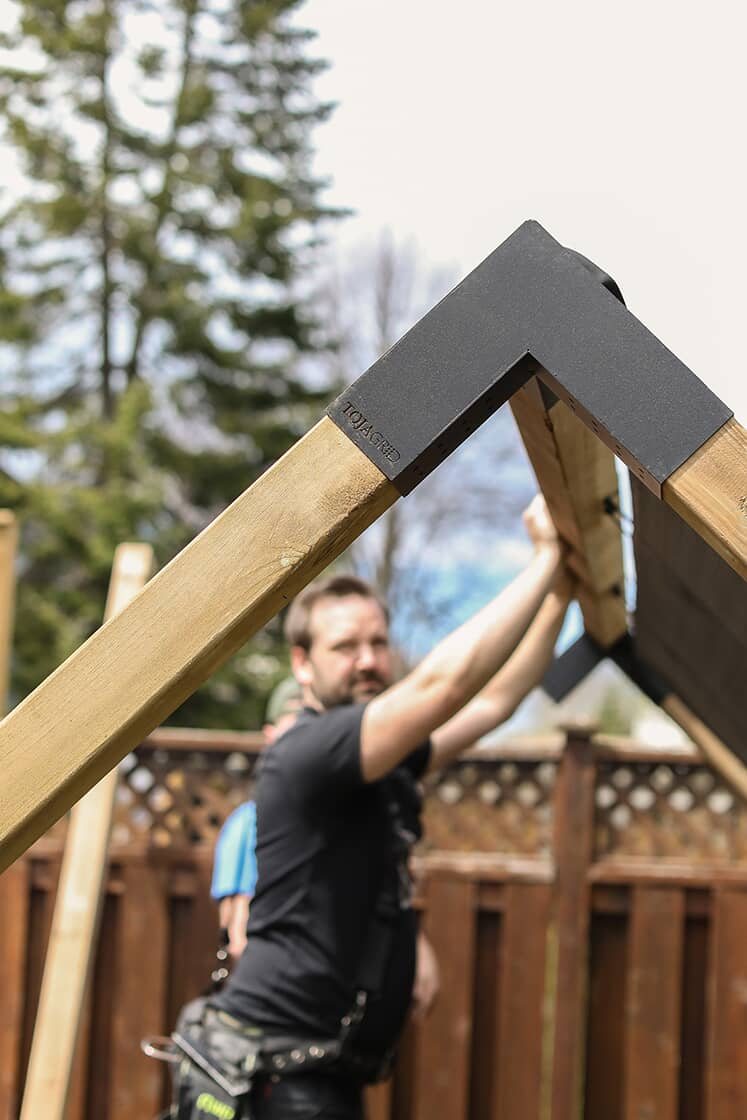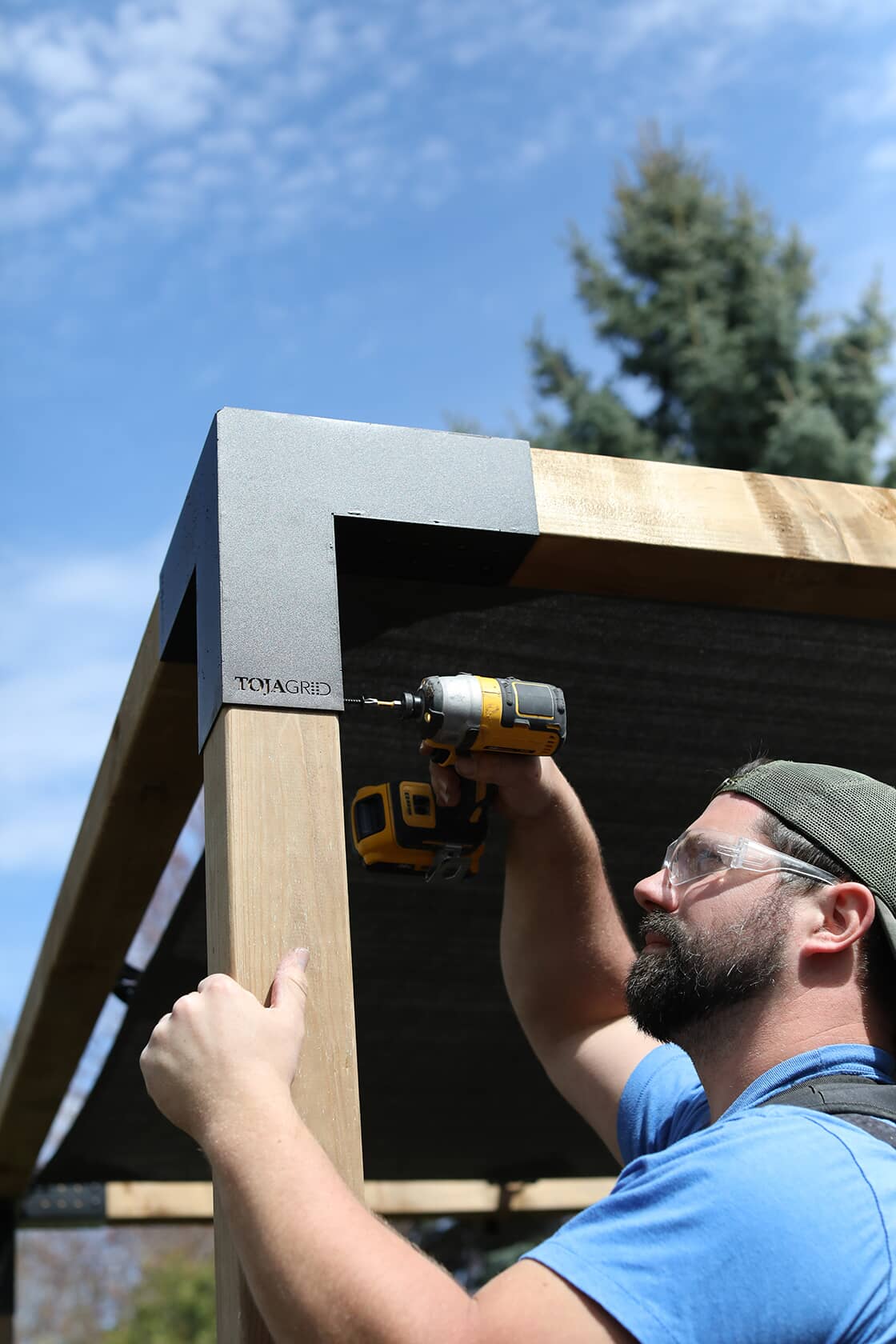 Now, you are ready to dress your space with a comfy patio or lounge set so you can spend your summer days relaxing in your new retreat. Home Hardware stores have a great variety of
outdoor furniture
to deck out any space. We also recommend adding a
fire table
so you can stay warm and enjoy more time outside throughout the seasons.